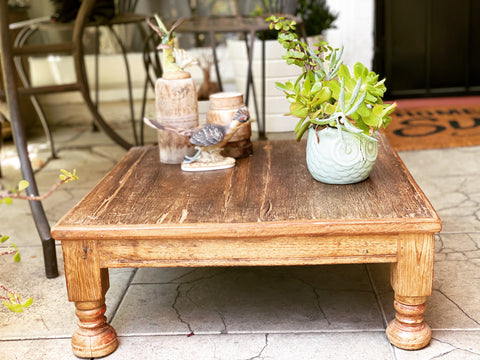 Low Wooden table
Traditional Wooden Bajot Hand-carved from teak wood, displayed with style use this bajot as low seating, a low side table or a plant holder. If you want a more special task for this item, use it around your home altar as it will compliment any existing collection.


INDIAN INTERIOR AND BOHEMIAN STYLE


Size: 22.5"W X 22.5"D X 8.5"H

Note: Our wooden items are not new or made to look old. They may have small marks and scratches on them, which are consistent with their age and original use. We feel these add to their character and appeal. Please look at the photos to get an idea of their condition.